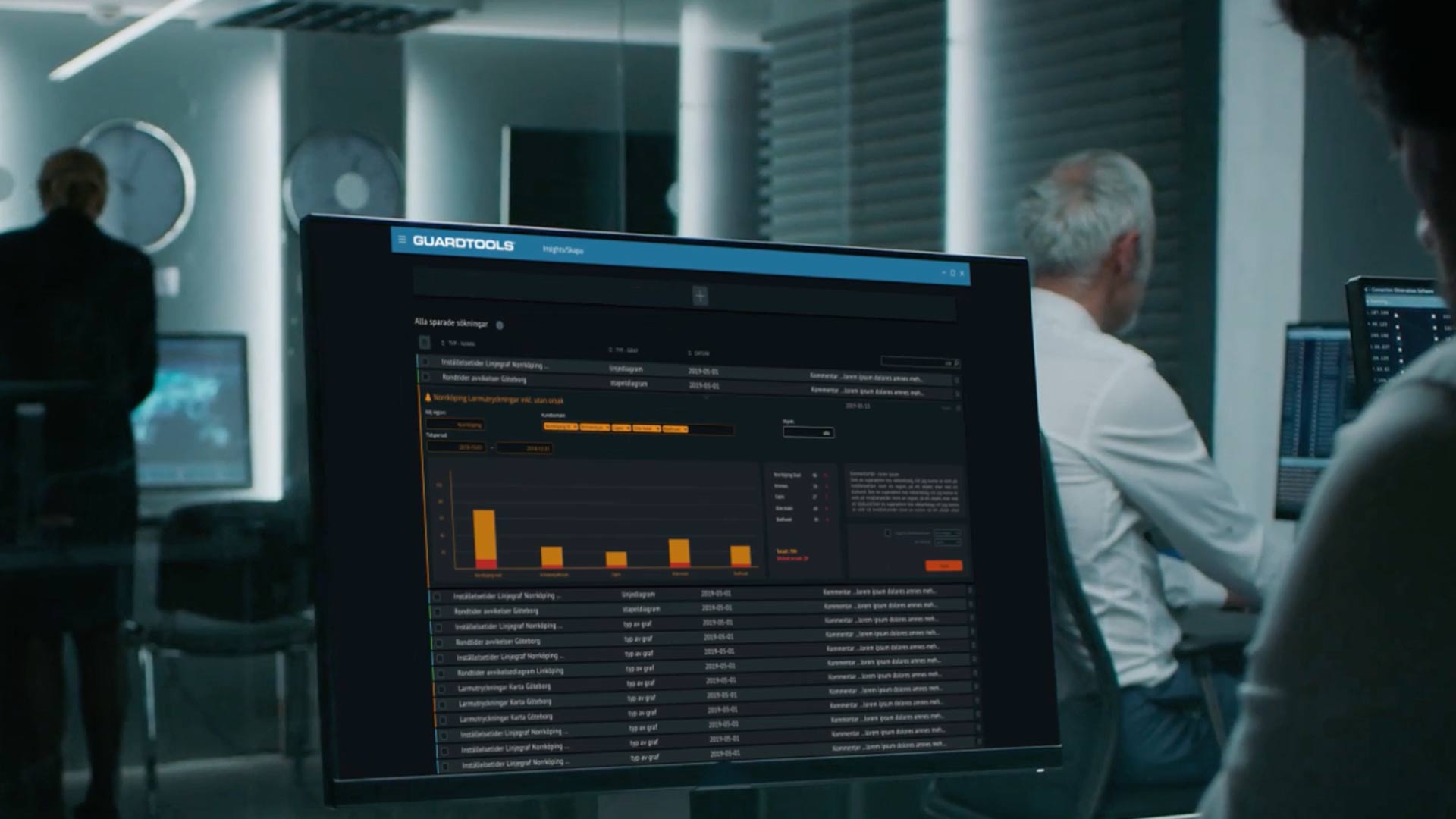 Guardtools
PROJECT
Guardtools | Blue Mobile System
WHAT WE DID
UX/UI, Vue.js, JavaScript, Storybook, Mocha, Chai, D3.js, .NET Core, C# Elasticsearch, Kibana, Azure DevOps, RabbitMQ, Hosted Service
THE SOLUTION
Relatively low budget for design, implementation and marketing
8-week time constraint for the whole project
Website must match existing digital corporate identity
Website should be deeply integrated into the HubSpot solution
Guardtools Insights is a system for security companies: an analytical tool based on Elasticsearch where the user can gain insights into their business through extensive data analysis. QueensLab has done a user preliminary study and, based on this analysis of customer needs, produced elaborate prototypes which were then developed. Our UX researchers, designers and developers worked in close collaboration to produce a well-thought-out future-proof tool.

QueensLab was specifically responsible for building and quality-assuring messaging systems with SQL Table Dependency & Rabbit MQ but also APIs with associated clients developed in both Vue, Knockout and with .NET MVC and WPF.

During the course of the project, QueensLab's consultants acted as advisors in architectural matters.

The right visualization of big data in real time helps companies make strategic decisions, optimize their operations and develop.
Wanna take the next step?
Reach out to us and let's talk about your business and what we can achieve together.