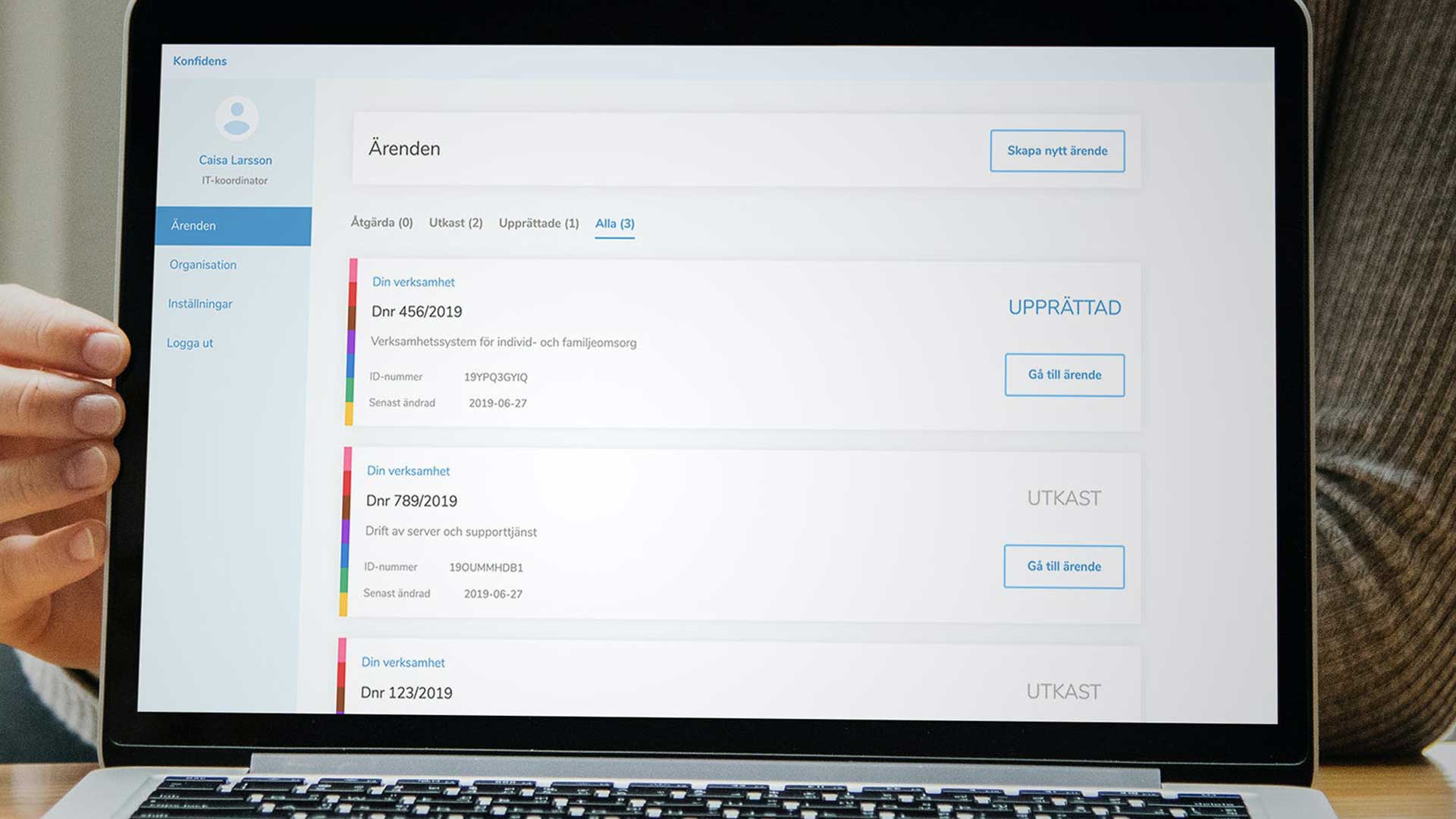 Konfidens
PROJECT
UX/UI for purchase tool
WHAT WE DO
UX/UI | Usability, wireframes, user testing, prototyping, design, branding
THE SOLUTION
Relatively low budget for design, implementation and marketing
8-week time constraint for the whole project
Website must match existing digital corporate identity
Website should be deeply integrated into the HubSpot solution
Who said law and procurement have to be difficult
Konfidens is a legal analysis tool that helps authorities to effectively conduct a legality analysis in order to procure IT services and thus digitize their operations.

QueensLab produced an interface design where the user is guided through all relevant legislation for a legality analysis. The user receives educational help in answering the majority of legal questions himself, where the answers generate a clear legal report and list of requirements.
Wanna take the next step?
Reach out to us and let's talk about your business and what we can achieve together.